This interview was written as a professional photographer spotlight for Capture Integration.
Tell me about you!
I grew up in Norwood, Massachusetts, about a half hour south of Boston. I had a lot of hobbies growing up. Music, photography, and competitive rifle shooting were my top three. Believe it or not, people that are into competitive shooting are often interested in photography as well. Everything is aligned when you're aiming at the target, it's a split moment of time where you feel like you're on it and you pull the trigger. I get that same feeling with photography. There are moments where the timing is just right and I know I got the shot. This would later on in life lend to our business tagline, "We'll shoot anything that won't shoot back."
I went to the University of Tampa for college because they had everything I was interested in: business, photography, music, and an ROTC program so I could continue my competitive target shooting. I started taking photography classes with a professor named Lew Harris. Once he noticed potential in me, he took me under his wing as a student photographer. That pushed me. He taught me to be incredibly resourceful because at the time the university didn't have much funding for the arts programs. People always think you need sophisticated equipment to do the job, but you really don't. Lew ended up being more like a father figure than a mentor and later on ended up becoming my business partner.
One of our first clients was a contact from Tampa who needed some residential homes shot and that was the beginning of our business together, Rob-Harris Productions. It was back in 1987 and the project was called The Street of Dreams, 13 homes featuring builders and interior designers. We pitched to all of them on doing a nice, well put together album with interiors and exteriors of each of their model homes. They bought in. We never looked back after that. We realized then if we know how to light, it doesn't matter what we're shooting. If you light it correctly, it's going to look good.
When I'm not behind the lens you can find me behind the counter ordering a craft beer at a local distillery (might be drinking it while editing, too), on someone's front porch every weekend playing in a jazz band, or visiting my daughters with my wife wherever they are in the world.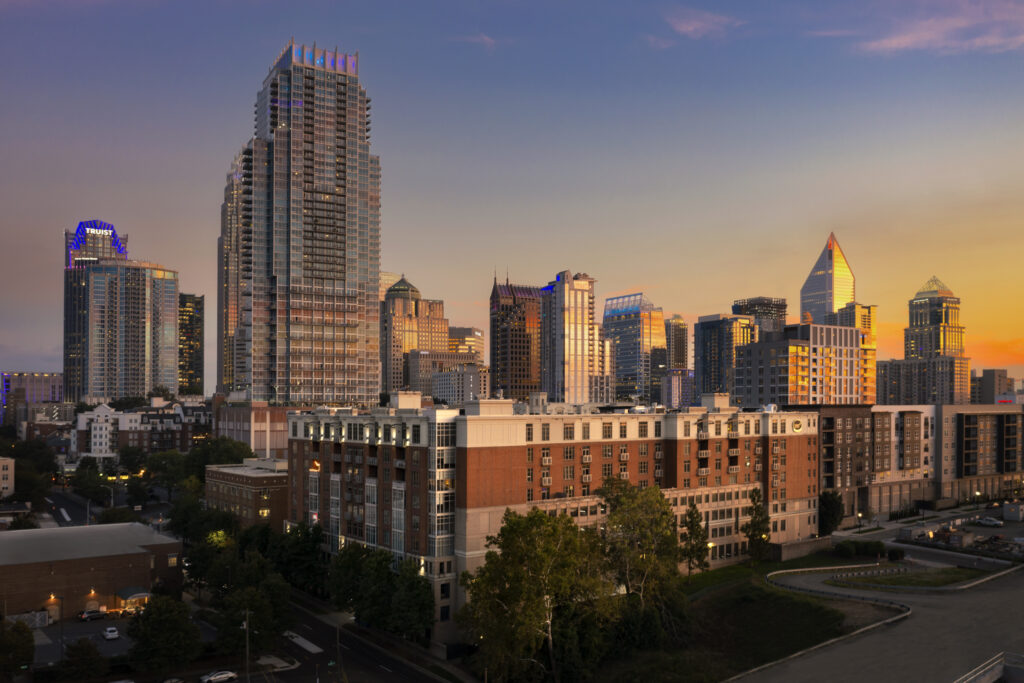 How did you discover your love for photography?
I discovered my love for photography around 13 years old. My parents gave me a cheap point-and-shoot film camera. It couldn't do anything, you just pushed the button. I was trying to get a specific shot, but couldn't achieve it with that point and shoot. I saved up enough money to get a camera that I could have manual controls on. Once I got an SLR I was non-stop. Carried it with me all the time. I couldn't shoot enough. I would photograph anything I could. I would mess around with shutter speed and lens openings, I knew how all of that worked long before I got into any classes.
Who are some of your favorite photographers (past or present)?)
Somebody like Ansel Adams as far as a master technician in the dark room, just amazing black and white work and the ability to make exquisite prints. I gravitate more towards creative photographers like Duane Michals. He used to do black and white photos where they showed time evolving. I always appreciated the transformation through a series of separate images.
Can you tell us a little about your team at Rob-Harris Productions and the influences co-founding and growing a production company has had on you?
We've always tried to have people working with us that are like minded, think for themselves, and understand the creative process. Our goal was to build the business to be more than just one person. As long as we all worked together and trained together, it wouldn't matter who was shooting, because we all would have the same philosophy. When we brought on a new photographer, we trained them exactly how we did things so we could duplicate ourselves and not be tied to one person. We focused on the mindset of being problem solvers and keeping our work interesting and fresh.
The most rewarding parts are at the beginning of the business when you start getting clients. Although, I still get excited when we acquire new clients. It took many years to build a sustainable and successful business. We truly believe you're only as good as your last job. Nurturing and maintaining relationships with our clients has allowed us to stay in business for 30 years. Many of our working relationships have turned into friendships and that's a great feeling.
Can you describe a photographically challenging situation that you were confronted with that you were able to resolve on the fly?
One of my past memories that's always stood out to me as a technical, high pressure situation was probably 25 years ago when we had the opportunity to shoot for Ringling brothers. I've never had so many people in front of me ridiculing me at one time.
By people I mean 30 or 40 clowns. We had very little time to get ready for the shoot. Our lighting was set up on the top of our van and they were hurling insults at us. We were super nervous because we hadn't done anything like that before. Comical, high pressure, and figure it out on the spot.
One more for fun. We had to shoot a tiger for a glove manufacturer, their logo was a tiger paw. We went to Savage Kingdom in Florida for this shoot. There was a guide walking with me the whole time just to make sure I was safe. I had set my equipment by a pond so I could be hands free and the tiger picked up my camera bag and started shaking it. After that my expensive Hasselblad lenses were covered in water and mud. We were pretty nervous when it ran after the bag. Most importantly, we got the shot, they loved it, and they used it for their logo.
Your portfolio boasts a diverse range of photographic genres from food & product to architecture and people. What advice would you give to a photographer looking to excel in multiple genres as you have?
Experiment and don't be too closed minded about shooting a variety of subjects. Try everything: experiment, experiment, experiment! That's the wonderful thing when you start out, your mind is fresh. You don't have all the experience to fall back on, but it's important to try all different genres to see what you like. You may decide you like shooting food over people, or architecture over products, because that's just something you find more desirable. I like the variety because it keeps it interesting.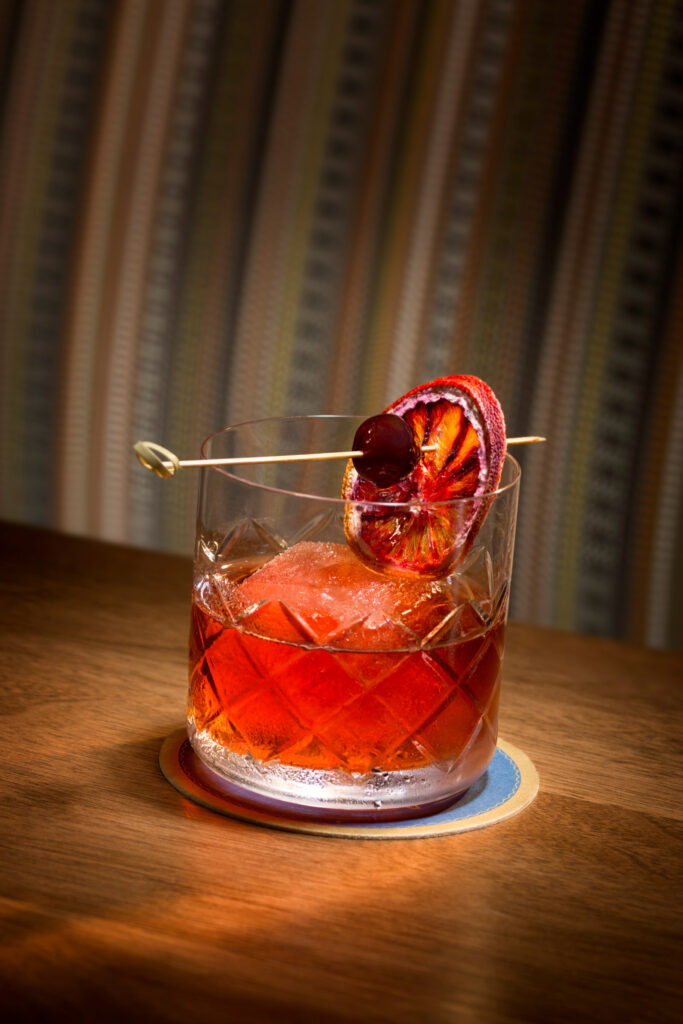 What is your favorite underrated photographic tool? Why?
There are crazy things we use all the time that are so simple. One thing we use when we do interior photography is a carpet rake. You can vacuum a carpet all day long and it's still going to show lines, but a carpet rake makes it look very smooth and untouched. The other thing we use all the time now is a black cloth the size of a tablecloth (8ft x 8ft). This helps with getting reflections out of appliances, windows, etc. We also bring a pop-up reflector to get rid of reflections. Another thing we use all the time is a door stop so we can shoot through open doorways. Simple things, but they help a lot.
If you could choose anything you wanted to be in your viewfinder, where would you be and what would you be looking at?
It's tough to say, but I love to travel and explore. It's not so much a particular subject matter, but rather something very visually interesting. I really gravitate towards colors, designs, and patterns. When traveling I look for multiple elements to spontaneously come together at one time.