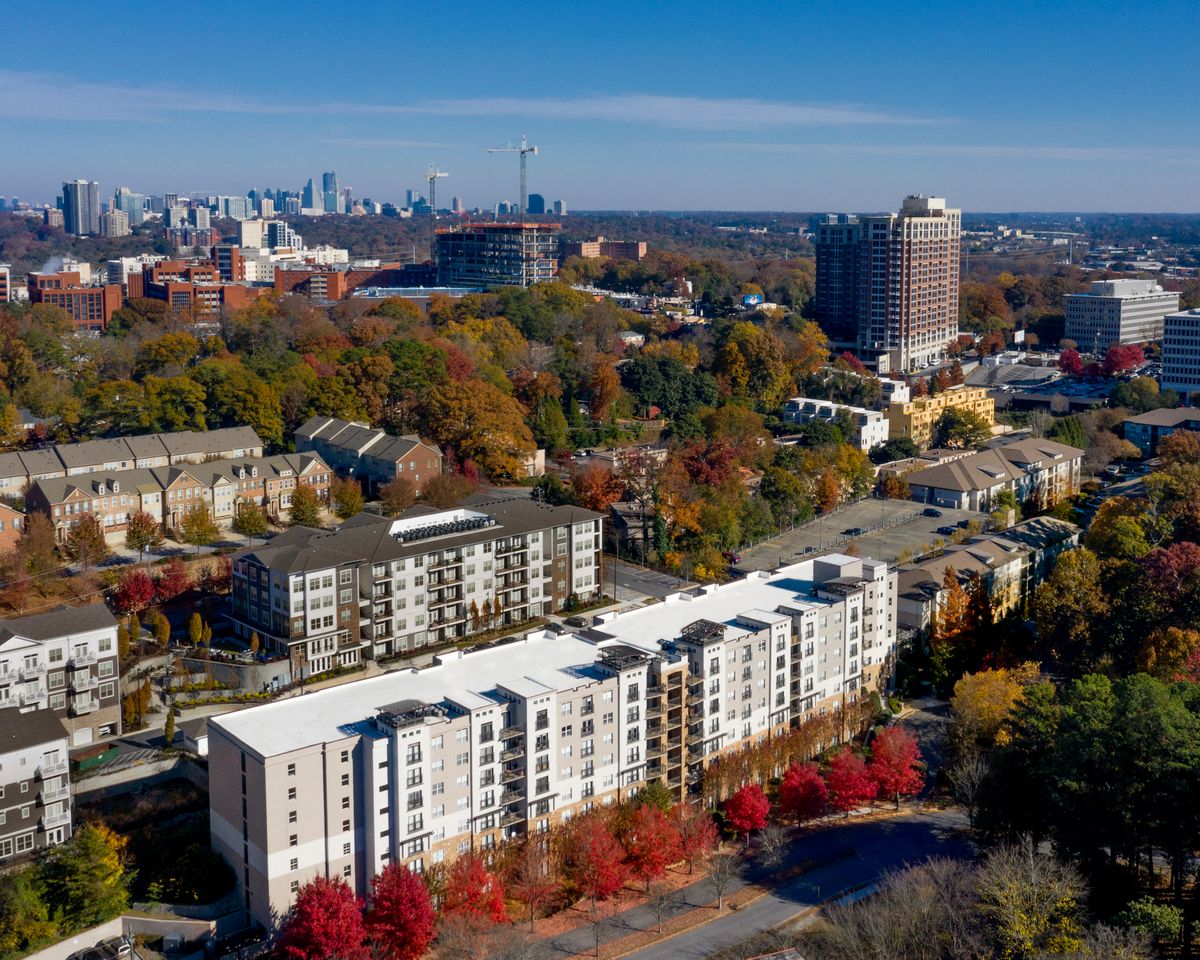 Take a look at these stills we shot for Camden Living showing you their unique architecture! Using the most high-end equipment available, we were able to capture the essence of this community from an angle that only a drone is capable of achieving. The Atlanta skyline in all of it's beauty captured with multiple lenses and the ability to shoot up to 4k RAW video. Can you imagine waking up to these views!
Camden Brookwood in Atlanta with it's modern architecture.

Camden Midtown Atlanta with that gorgeous skyline!